Introduction
Welcome to Maharani Autotech Private Limited, a leading manufacturer of high-quality metal boxes. With our headquarters in Faridabad, Haryana, we are committed to providing reliable and innovative solutions to meet your needs. From Street Pole Metal Boxes to Metal Electrical Junction Boxes and Metal Meter Boxes, we offer a wide range of products designed to cater to various industries.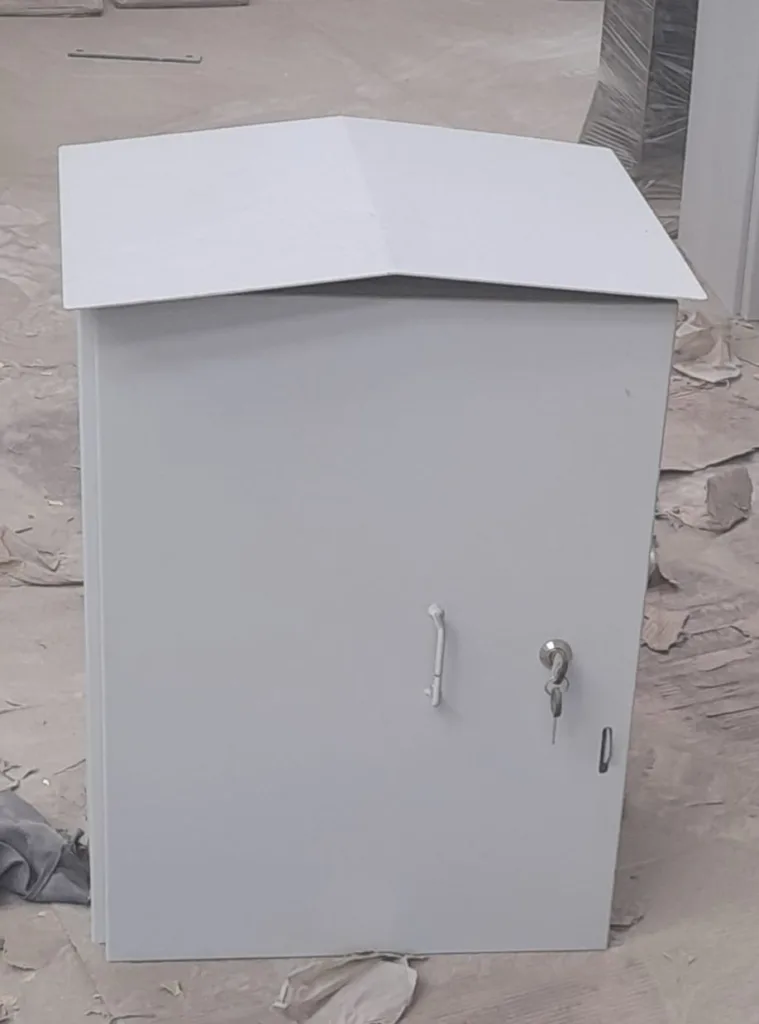 Street Pole Metal Box: Ensuring Safety and Efficiency
At Maharani Autotech, we take pride in our Street Pole Metal Box, a versatile and durable solution for housing electrical components. These boxes are specially designed to withstand harsh environmental conditions while ensuring the safety of electrical connections. With our expertise and advanced manufacturing techniques, we deliver products that meet the highest industry standards.
Metal Electrical Junction Box: Streamline Your Electrical Connections
Our Metal Electrical Junction Boxes are designed to simplify electrical connections and provide a secure enclosure for wiring. These boxes are built to withstand extreme temperatures and protect electrical components from moisture and external damage. With a focus on quality and precision, Maharani Autotech ensures that our junction boxes meet your specific requirements.
Metal Meter Box: Efficient and Reliable Metering Solutions
If you are looking for efficient and reliable metering solutions, look no further than our Metal Meter Boxes. These boxes are designed to house electrical meters and provide accurate readings in a secure and protected environment. With our commitment to innovation, we offer a range of options to meet your unique metering needs.
Why Choose Maharani Autotech Private Limited as a Trusted Manufacturer of Metal Boxes in Faridabad?
Superior Quality
At Maharani Autotech, quality is our top priority. We use the finest materials and adhere to strict quality control measures to ensure that our products meet international standards. Our team of skilled professionals meticulously inspects every product to guarantee their durability and performance.
Customization Options
We understand that every project has unique requirements. That's why we offer customization options to tailor our products according to your specifications. From dimensions to finishes, our team works closely with you to create the perfect solution that meets your needs.
Timely Delivery
We value your time and strive to deliver products within the agreed-upon timelines. Our streamlined manufacturing processes and efficient supply chain management allow us to maintain prompt delivery schedules, ensuring that your projects stay on track.
Exceptional Customer Support
At Maharani Autotech, we believe in building strong and long-lasting relationships with our clients. Our dedicated customer support team is always ready to assist you with any queries or concerns you may have. We provide comprehensive after-sales support to ensure your complete satisfaction.
Conclusion
Maharani Autotech Private Limited is your trusted partner for high-quality metal boxes. With our extensive range of products, including Street Pole Metal Boxes, Metal Electrical Junction Boxes, and Metal Meter Boxes, we cater to various industries and applications. Choose Maharani Autotech for superior quality, customization options, timely delivery, and exceptional customer support. Contact us today to discuss your requirements and experience the excellence we offer in metal box manufacturing.
Our Top Rated Products
Quick Links- Best Home Appliance Repair Service in India
Best Home Appliance repair Service in Raipur